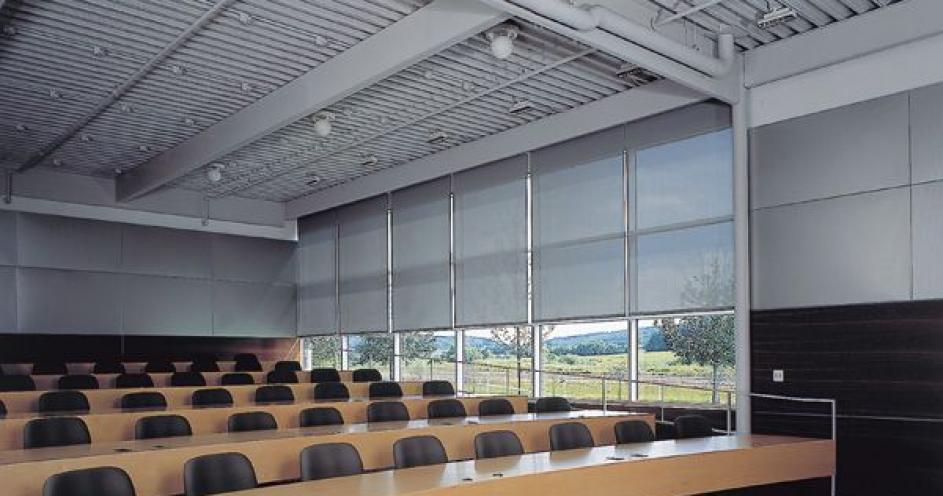 Mechoshade
Paddy Rogers Blinds Ltd is the only Licensed and Authorised Manufacturer and supplier of the MechoSystem range in the Republic of Ireland and are the Architects number 1 choice.
This excellent range offers Solar protection through visually transparent, translucent and room darkening fabrics. Solar protection with a view!
The MechoSystem Fabric Significantly reduces glare and solar heat gain in the working environment.
Each of the Fabrics is specifically designed to increase the use of natural daylight.
The MechoSystem is available as a Manual or Motorised option.
Electronic control systems are also available.
The MechoSystem Fabric programme is available over 6 weaves with 8 different patterns and 90 different colours.
Eco effective fabric range is also available.
MechoSystem Blinds come with a 25 year lifetime warranty.