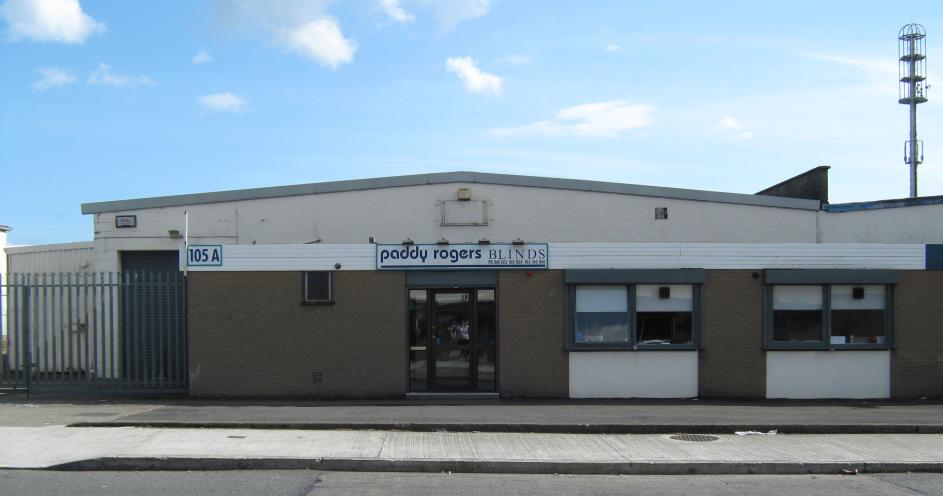 Contact Details
Paddy Rogers Blinds Limited
105A Lagan Road,
Dublin Industrial Estate,
Glasnevin,
Dublin 11.
Tel: 01 860 1855 and 01 860 1854
Fax: 01 860 1856
Email: info@prbl.ie
Web: www.prbl.ie
Sat Nav Coordinates N53 22.533 W006 17.568
Google Map to Premises http://g.co/maps/mg4a4
Loc8 Code NP7-35-X93
Directions
Take Exit 5 off the M50 onto the North Road heading towards Dublin City Centre. Just opposite Glasnevin Cemetery take a left at the Esso Garage/Woodies DIY turning into Dublin Industrial Estate.
Once inside Dublin Industrial Estate drive to the end of the road until you come to end at Yomac Cars then turn right. Then drive to the end of the road and turn left. Paddy Rogers Blinds Ltd is the second unit on the left hand side.