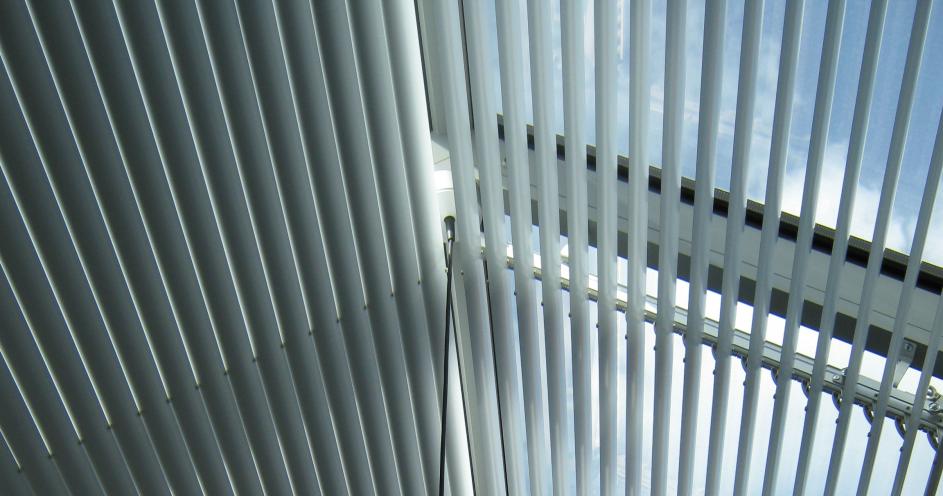 Sunshield Blinds
Our Sunshield Blinds are available in both Manual and Motorised form.
Sunshield systems are custom made products. This is a non retractable louvre blind designed for installation to horizontal and vertical sloping areas and are perfect for unusually shaped windows.
They can be used for a variety of Internal and external applications.
The basis of the Sunshield system is the rack arm. This consists of an aluminium designed bar with pivots to which the louvres are clipped. Rack arms are available in several sizes suitable for almost every situation.
The operating strip connects all slat clips securing the smooth opening and closing (90 degrees) of the blinds.
The maximum span between rack arms is 90mm exterior and 1,400mm interior.
All components consists of nylon (PA6) or polypropylene (PP) and all parts are UV stabilised.
Each louvre is stove enamelled according to specification and available colours.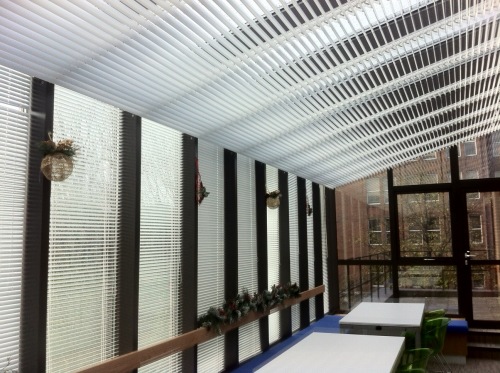 ---