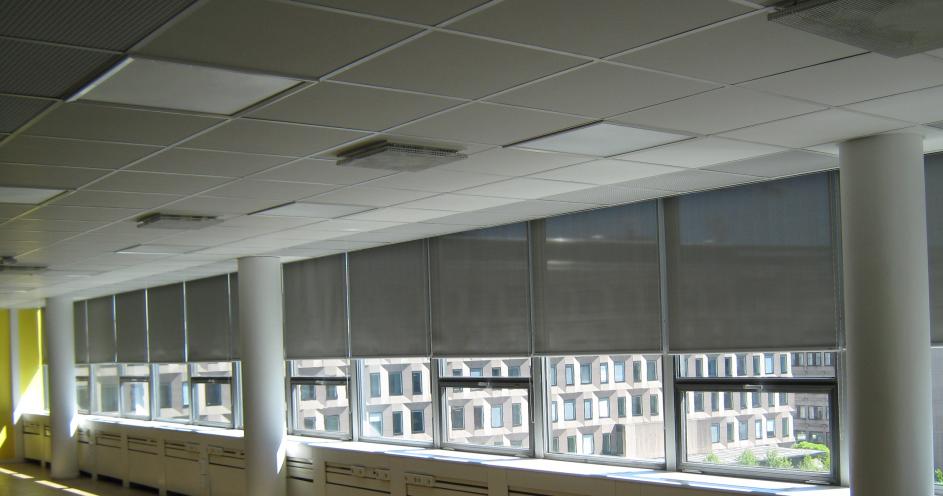 Roller Blinds
We supply a range of Luxury fabrics available with a unique finish for a subdued lighting environment.
Designed with today's furnishing needs in mind.
We supply a wide range of fabrics that are Washable, Flame Retardant, Black-out and for clinical environments we also provide treated anti-microbial and anti-fungal treated fabrics.
Coordinating Vertical and Pleated Blind fabrics
We can provide a variety of braids and scallops for our Roller Blinds to suit design interiors.
A wide range of light, medium and heavy duty operating systems are available to match required specifications
Our Roller Blinds can be Spring operated or use a Side-Control Endless Chain in Silver or White.
We also provide a range of Black-out fabrics to suit Schools and Boardrooms etc where there is a requirement to aid Video equipment. A complete Blackout system including Side Channels is also available.